EOS 3D Modeling
EOS biplanar images can be translated into patient-specific 3D models of the spine, pelvis, and lower limbs. This capability, unique to EOS imaging solutions, delivers 3D modeling and associated accurate clinical parameters from ALADA exams. It aims to support physicians in the assessment of musculoskeletal pathologies and identification of treatment options to improve clinical outcomes.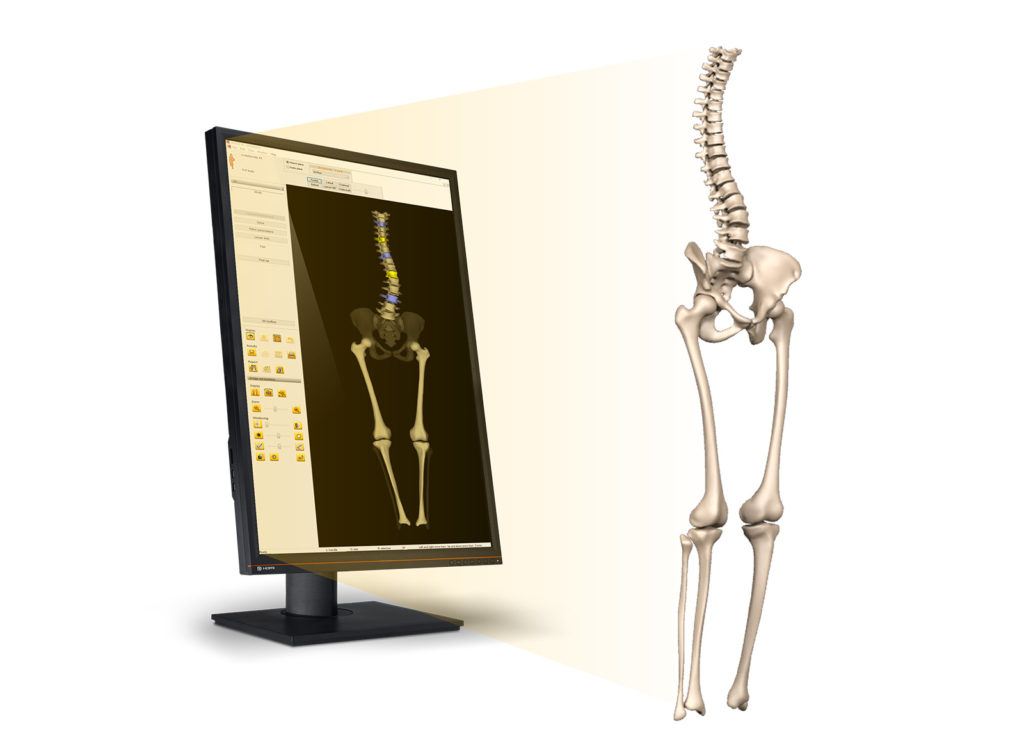 Key Benefits
EOS images, together with 3D models and accurate associated clinical parameters, deliver unique information allowing to better understand patient's anatomy in a functional weight bearing position.
Fast 3D modeling workflows dedicated to "in-house" processing combined with the option to outsource advanced 3D modeling allow to streamline the access to unique 3D information along a patient's care pathway.
3D modeling created by EOS imaging helps physicians engage with patients to explain their diagnosis or treatment options. After each exam, patients can be provided with their report including EOS images, 3D models and associated parameters for better understanding of their conditions.
Get Started Today!
Connect with us now to explore how EOS imaging can support your facility, hospital, or practice in the treatment of your patients—or to learn more about our comprehensive solutions.

Get Started
Related Solutions
Make sure to check out our other Advanced Orthodepic Solutions
The EOS solution refers to the following medical devices manufactured by EOS imaging:
- EOS System
- EOSedge
- sterEOS workstation
and to the following medical devices manufactured by oneFIT medical:
- EOSapps refer to hipEOS and spineEOS
- oneFIT Knee Planner
- oneFIT Knee PSI

Please read carefully the labeling provided with the devices.