Imaging Solutions
Our low dose imaging systems enable full body, weight-bearing, high-quality musculoskeletal imaging exams. These powerful tools drive patient safety, facility-wide efficiency, and exceptional clinical value. All EOS imaging systems are fully integrated with our Advanced Orthopedic Solutions.
EOSedge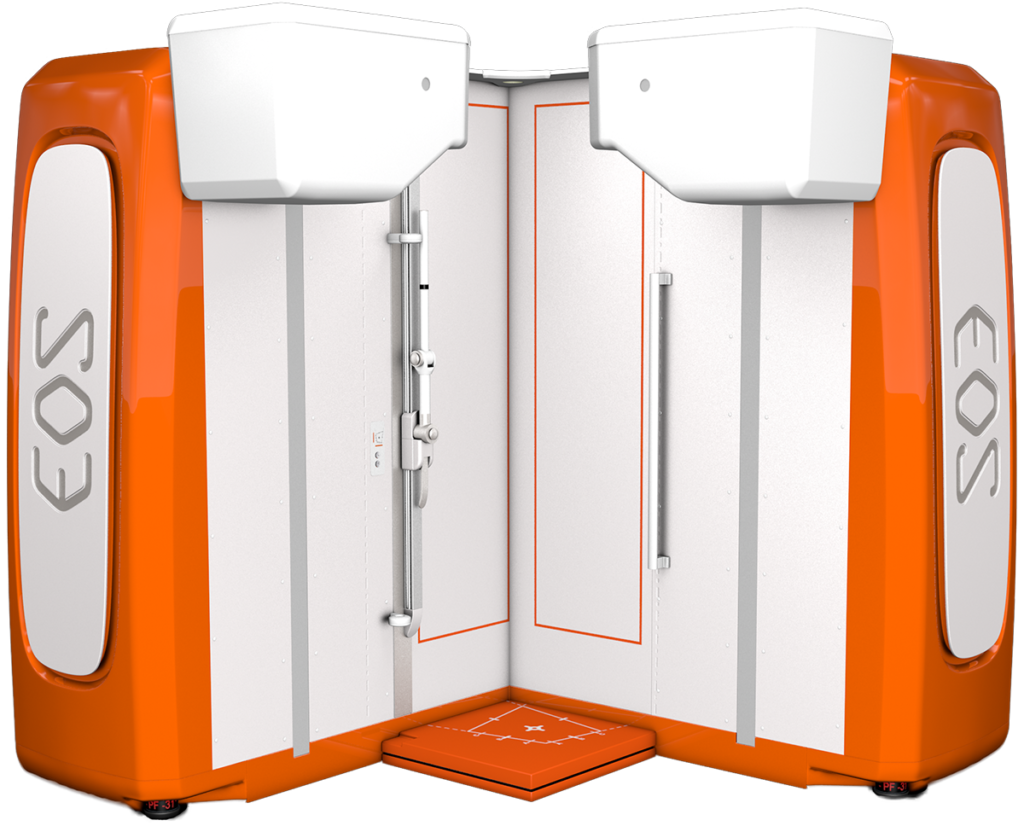 Powerful, precise and patient-centered, EOSedge is innovative in low dose, full body, and high-quality musculoskeletal imaging.
Advanced Orthopedic Solutions
AOS empowers surgical teams with patient-specific 3D models and anatomically personalized data, allowing for global assessments via accurate weight-bearing images. This integration of cloud based 3D modeling and surgical planning tools supports physicians and treatment outcomes through strategic image-based data.
3D Modeling
EOS biplanar images can be translated into patient-specific 3D models of the spine, pelvis, and lower limbs.
3D Surgical Planning Tools
Enable physicians to define surgical targets and optimize implant selection and position for each patient in need of spine or total joint replacement surgeries.
OR Integration
Seamlessly transfer patient-specific spine and total joint replacements surgical planning targets directly into the operating room with EOS imaging.
Get Started Today!
Connect with us now to explore how EOS imaging can support your facility, hospital, or practice in the treatment of your patients—or to learn more about our comprehensive solutions.

Get Started
The EOS solution refers to the following medical devices manufactured by EOS imaging:
- EOSedge
- sterEOS workstation
and to the following medical devices:
- EOSapps refer to hipEOS and spineEOS
Outsourced 3D modeling uses the FDA cleared sterEOS workstation and does not provide diagnostic or treatment recommendations. The 3D information proposed by outsourced 3D modeling is limited to the intended use of the sterEOS workstation. The sterEOS workstation is intended for use in the fields of musculoskeletal radiology and orthopedics in both pediatric and adult populations as a general device for acceptance, transfer, display, storage, and digital processing of 2D X-ray images of the musculoskeletal system including interactive 2D measurement tools. When using 2D X-ray images obtained with the EOS imaging systems, the sterEOS workstation provides interactive 3D measurement tools.
Please read carefully the labeling provided with the devices.
Caution: US Federal law restricts these devices to sale by or on the order of a physician.