EOS System
The EOS system delivers low dose stereoradiographic images of patients in functional position.
The unique biplanar design and vertical scanning allows the acquisition of full body with precise 2D and 3D measurements, helping clinicians to better visualize mechanisms between the spine, hip, and knee, enhancing patient treatment across all stages of care.
The EOS system introduces a fifth modality to reduce patient radiation dose for a wide range of patients providing an exceptional image contrast.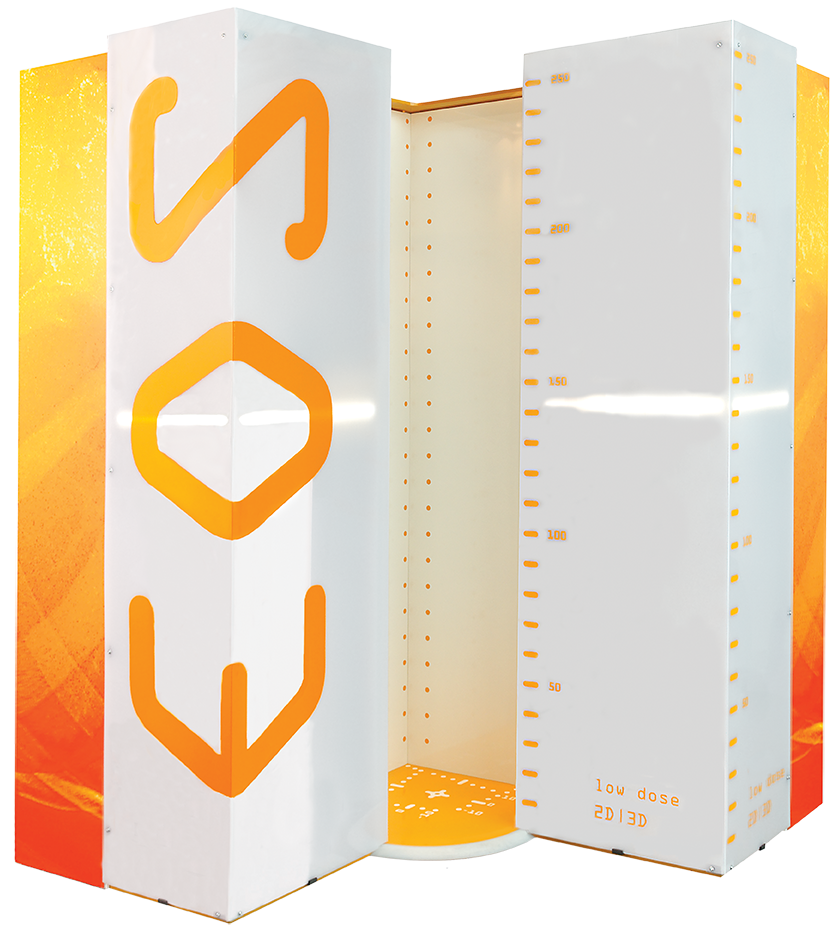 A Patient-Centered Experience
The EOS system can reduce a patient's radiation dose by 95% when substituted for specific CT exams4. EOS exams reduce radiation dose by 50% compared to DR systems1 and 85% compared to CR systems2.
A follow up pediatric spine exam, using the Micro Dose feature, delivers only a week's worth of natural radiation
3
.
EOS exams deliver a highly accurate view of the musculoskeletal system through full body, weight-bearing 3D images. Our system calculates precise 2D and 3D measurements without magnification or stitching bias.
High-accuracy imaging data from EOS allows providers to plan treatment strategies around each patient's unique 3D anatomy. Our low dose imaging system helps medical experts and their patients co-create the best path to wellness.
More information?
Get in touch with us now and learn more about our products.
Contact us
The EOS solution refers to the following medical devices manufactured by EOS imaging:
- EOS System
- EOSedge
- sterEOS workstation
and to the following medical devices manufactured by oneFIT medical:
- EOSapps refer to hipEOS and spineEOS
Outsourced 3D modeling uses the FDA cleared sterEOS workstation and does not provide diagnostic or treatment recommendations. The 3D information proposed by outsourced 3D modeling is limited to the intended use of the sterEOS workstation. The sterEOS workstation is intended for use in the fields of musculoskeletal radiology and orthopedics in both pediatric and adult populations as a general device for acceptance, transfer, display, storage, and digital processing of 2D X-ray images of the musculoskeletal system including interactive 2D measurement tools. When using 2D X-ray images obtained with the EOS imaging systems, the sterEOS workstation provides interactive 3D measurement tools.
Please read carefully the labeling provided with the devices.
Caution: US Federal law restricts these devices to sale by or on the order of a physician.